The perfect face is achieved through having the must symmetrical features possible, and having the perfect face is eveyone's goal and dream.
Sometimes due to either genetics or accidents, our noses may have a shape that we don't like, it could be deviated, bigger or smaller than what we want.
Aram Clinic has the perfect solution for that with the nose job in Turkey surgery.
Rhinoplasty in Turkey offers you the chance to reshape the figure of your nose and have the face you always wanted.
Nose job in Turkey is not only a cosmetic operation; it is also the solution for many medical problems such as difficulty of breathing and having a deviated septum.
We at Aram clinic invite you all to come and have a nose job in Turkey.
Being one of the top locations for medical tourism, Turkey has a large number of cosmetic clinics that offer a large variety of operations like rhinoplasty.
If you are looking for the best financial choice when it comes to having a nose job in Turkey then look no further because Aram Clinic is here to solve that problem for you.
We offer the nose job in Turkey at a very affordable price that best suits everyone's budget, this is because rhinoplasty in Turkey is covered under our all-inclusive deal.
Our deal allows you to have rhinoplasty while having your medical expenses covered, that means that your hotel room, medication, transportation and doctor's fees are all covered so you can have a nose job in Turkey without worrying about anything.
We welcome everyone that is interested in having rhinoplasty in Turkey, we guarantee you a relaxing and professional experience.
What is a nose job ?
Rhinoplasty or a nose job is a cosmetic surgery that aims to change the shape of the nose.
The motivation for rhinoplasty may be to change the shape of the nose, improve breathing, or both.
Bones make up the upper part of the nasal structure, and cartilage makes up the lower part, the nose job can alter bone, cartilage, skin, or all of them.
When planning a rhinoplasty, your surgeon will consider your other facial features, the skin on your nose, and what you'd like to change, based on your initial tests your doctor will determine if you are a good candidate for rhinoplasty and will then develop a personalized plan for you.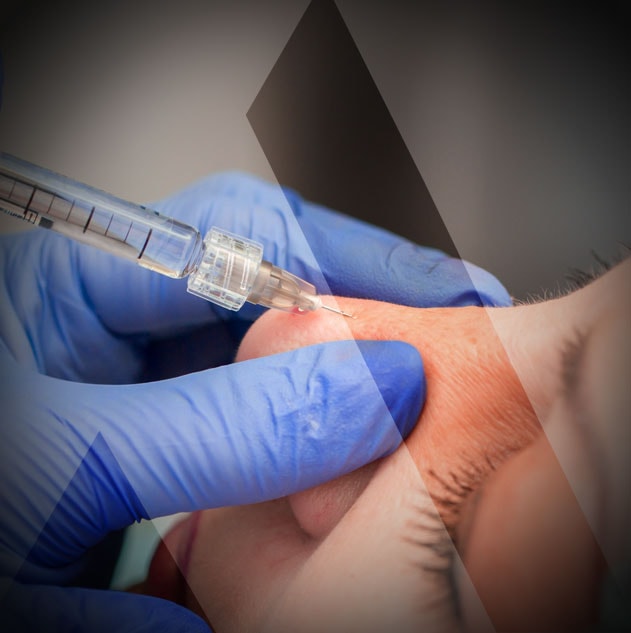 Why is the surgery performed ?
Rhinoplasty is a highly efficient and delicate procedure, it has many uses, it's not only just a cosmetic surgery, it also can be used for medical purposes. Some of the problems that a nose job can fix are :
A narrowing of the nostril that obstructs breathing.
Nose fracture.
Congenital problems in the structure of the nose.
Deviation of the nasal bone.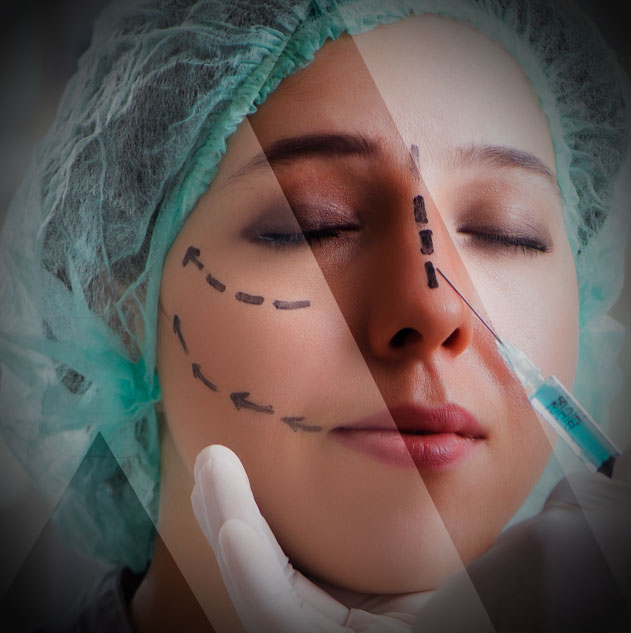 How to prepare for rhinoplasty ?
Before undergoing a nose job surgery there are some preparations you need to do.
The first thing that should do is meet with your surgeon to discuss the important factors that determine whether the surgery will be successful for you.
During this appointment the doctor will discuss your medical history, will determine your goals and expectations out of the surgery and discuss all medication that are taking to determine the changes of their dosage and weather you should stop taking some of them.
Your doctor will also run some lab tests and examine your facial features to determine the best look for you and the most suitable changes for you.
During the facial examination your doctor will also be taking pictures, with these they can use a computer program to show you what the results may look like and to also compare the before and after surgery assessment.
Aside from the preparations with your doctor you will need to have some changes to your personal life style, one of the most important changes will be in your diet.
Your doctor or dietitian will discuss these options with you in much more detail when you meet them, you should also quit smoking before the surgery and avoid taking medications like aspirin and ibuprofen.
What happens during a nose job surgery ?
The surgery takes about 1 to 2 hours to be completed, however in more complex cases that time period can be longer.
The doctor will start by using anesthetic, so your facial area is numb, if the patient is a child, then full anesthesia is used.
After that, an incision is made in the skin of the nose from the outside and removed to expose the bone.
The surgeon begins working on reshaping and correcting the nasal bone, or even adding cartilage, or removing excess bone from it.
After making these changes, the surgeon positions the nasal skin and back tissue and sews up the incisions in your nose.
After the surgery, the doctor often places a special stent on the nose until it's fixed in its new shape and form, you may require stents inside the nose as well, and these stents may remain for a whole week.
You will be monitored for a few hours after the operation, and may be sent home on the same day or 1-2 days after the operation, depending on your condition.
The doctor uses sutures that do not need to be disassembled and identifies with your skin and dissolves in it with time.
It is normal during the first period of your recovery to have nasal congestion, headaches, swelling, numbness in the face or even mild and frequent bleeding, you may need to cover your nostril with a special gauze to absorb mucus and any remaining blood.
The doctor will prescribe appropriate pain relievers and prevent you from doing certain activities, such as :
Running.
Blowing the contents of your nose into a tissue.
Swimming.
Chewing vigorously.
Brushing your teeth vigorously.
Laughing or smiling.
It is preferable not to be exposed to the sun during the recovery period for fear of skin pigmentation.
You should be aware that the pain of the nasal bones may last for a maximum period of 8 weeks, and you can reduce the pain caused by using painkillers after consulting your doctor about what is appropriate for you.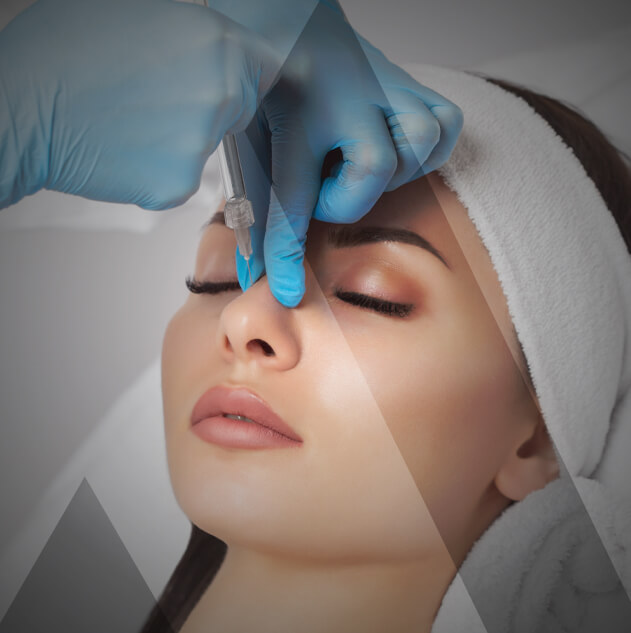 What are the risks of rhinoplasty ?
If you want to have the perfect nose shape then rhinoplasty is the best option for you, however you should be aware that the procedure comes with some risks.
Nose job surgery carries with it some potential complications that may occur during or after the surgery, your doctor will go into much more detail about these risks once you meet with them.
Some of these risks are :
Scars on the face.
Constant numbness and tingling in the nose.
Nose bleeding.
A rupture of blood vessels in the nose area.
Difficulty breathing through the nose.
Persistent swelling.
Perforation of the nasal septum.
The need for additional surgery.
Infections.
Having rhinoplasty in Turkey at Aram Clinic is your best solution to having the perfectly shaped nose that you always wanted and solving your breathing problems.
The operation is highly efficient and will be done by our very skilled medical team that will guarantee you the perfect results.