Having saggy skin in your body can be extremely difficult to live with; it doesn't look healthy and it can cause you difficulties of movement and can cause you more complication like rash and other skin diseases that can get serious very fast.
And especially having excess fat in the arm, which are one the most noticeable part of the human body, and it can make many people feel self-conscious about their look which can effect their self-esteem in a negative way causing psychological problems like depression and body dysmorphia.
Exerciseand following a healthy diet are good solutions for this problem but they don't work for everyone and in many cases if they work they are not very efficient in removing excess skin.
But not to worry, because now you can get rid of that problem by having arm lift in Turkey.
If you are looking for the best place to undergo an arm lift in Turkey then look no further class=" body-text-s" because Aram Clinic is here to offer you the procedure at a very low price and with a guaranteed result that will make you proud every time you look in the mirror.
Turkey is one of the leading countries when it comes to medical tourism and especially in the cosmetic surgery field.We at Aram Clinic are proud of being the top cosmetic clinic in all of Turkey; this is because of our advanced medical facility and our highly trained staff that will perform all aesthetic surgeries including arm lift in Turkey.Our spot at the top is not only due to those factors, but also because of our all-inclusive package that allows you to have the arm lift in Turkey with a 50% lower price than other countries like the U.S. or the U.K. and most European countries.When you decide to have an arm lift in Turkey at Aram Clinic you will have a total coverage for all your medical needs, this includes a room in a luxurious hotel, medical bills and transportation, all with one single payment.The Aram clinic family welcomes you all to come and have the arm lift in Turkey with a price that is truely unmatched.
What is arm lift operation?
Arm lift is a cosmetic operation that aims to remove the excess skin and fat in the arm, which can accumulate because of age or as a result of losing a large amount of weight quickly. The procedure is usually done when the patient has tried other methods to remove the excess fat and failed.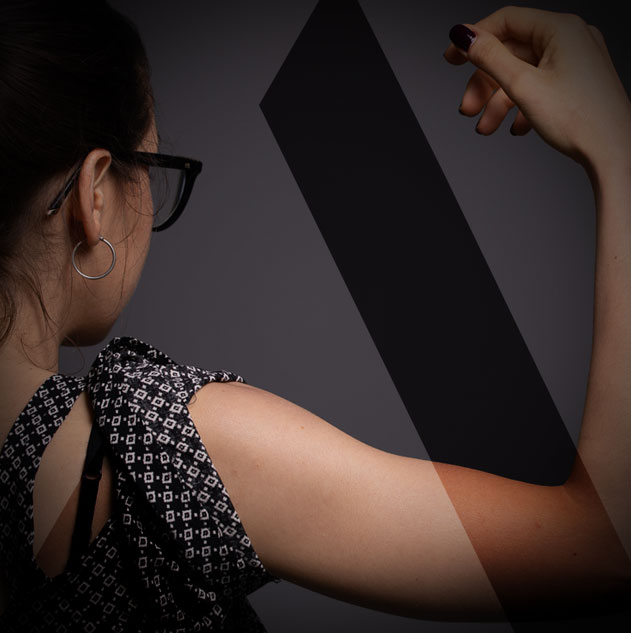 What are the types of arm lifting operation?
Mainly there are two techniques to this procedure.
Full tensile.
This technique is done when the sagging and loosening of the skin is very severe and extends from the upper arm to the lower arm, it also requires a longitudinal and transverse wound to tighten the entire skin in the arm.
Simple tensile.
This is used when the sagging is in a simple area of the arm, and it is often in the upper region of it, this type requires only an accidental wound to be performed.
Generally the best candidates for the surgery are people who suffer from sagging in the inner part of the arm, who have lost their flexibility and have skin deformities.There are also symptoms that could make arm lifting the best surgery for you such as suffering from accumulated fat and excess skin in the arms and having previously underwent liposuction.Also,people who lost weight very quickly, and this led to sagging of the skin in the area of the arms, and they did not benefit from other measures, such as practicing some appropriate exercises or other simple means.It is required for the person who wants to undergo an arm lift surgery to be free from chronic diseases such as stress, diabetes and others.Arm lift surgery can be performed alone or in combination with other aesthetic procedures.
How to prepare for arm lifting surgery ?
Before the operation you must have a consultative meeting with your doctor to ensure that you do not have any diseases that prevent you from having the operation.
This appointment will also help the doctor explain to you the areas where skin can be removed on the arms and the types of techniques they are able to perform.
You must also have some other tests performed, such as :
Comprehensive blood count.
Blood chemistry test.
Examination of the coagulation functions.
Chest imaging.
Electrocardiogram.
The doctor should be consulted about the medications that you should stop taking before the surgery, aside from that you must fast for about 8 hours prior to the operation and stop drinking alcohol for 48 hours.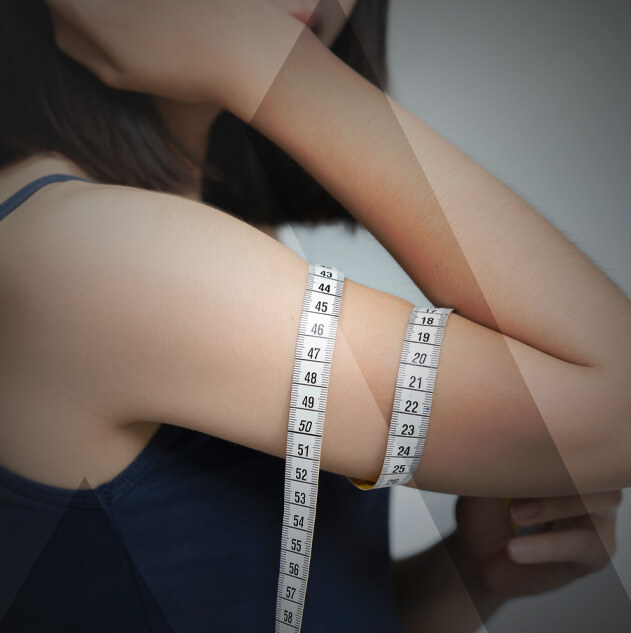 The doctor will give you anesthesia before performing arm lift operations, whether it is local or general anesthesia, after which the surgery will begin.In the event that the sagging is mild and in the upper arm area only, a transverse incision is made in the armpit area, after which the doctor removes the excess skin, especially in the deep areas of the arms.The most important characteristic of this type is that the scar is in an internal and hidden area, The scar resulting from this type of arm lift will disappear after about a year.If sagging is very severe, the doctor makes a transverse incision in the upper arm and a longitudinal incision from the upper arm to reach the elbow, and through this incision they remove the accumulated skin.After the excess skin is removed, the doctor closes the wound and hides it in a suitable technical way inside the armThe doctor will place a tube under the skin in order to help get rid of the fluids that accumulate after arm lift operations, the tube is then removed after a day or two.The doctor will end the operation by closing the wound in a tight manner, and uses an internal cosmetic suture under the skin, this makes it hidden and invisible.Arm lift operations require approximately one to three hours to complete, and you will need to stay in the hospital for two or three days until you regains your comfort and your condition is monitored.
What happens after the arm lift surgery?
In the first days after the operation, you may show some bleeding that is absorbed within two weeks, in addition to swelling that gradually decreases.
You must rest and not do strenuous work until ten days after the operation, after which you are able to return to work as before, you must also avoid exercising for at least six months after the procedure.
It is advised that you start wearing a special corset for the arms for six weeks after the operation.
Make sure that water does not come in contact with the wounds after removing the stitches until at least one day.
Pain relievers can be taken when needed, you need to visit your doctor as soon as you have any symptoms such as:
severe pain.
High temperature
shortness of breath.
Bleeding.
Purulent discharge from the surgical incision.
With the high success rate, arm lifting also comes with some risks, it may be possible to develop infections in the wound, however this can be treated by using antibiotics. In some cases where inflammation of the operation site occurs, the scar may be more visible, this requires another cosmetic procedure that can be done to hide it after a sufficient period of arm lift operations. Numbness may last for several days in the operation area and it is possible for blood clot or a collection of fluids to occur within the skin of the arms, this is treatable using an appropriate procedure to drain these fluids and secretions. These risks are very rare and in the case of them happening they are very treatable, your doctor will go in much more details with you when you meet them.
Conclusion
With the arm lift in Turkey surgery you no longer have to worry about having an unhealthy look and any skin rashes that come with it.
Aram Clinic is here to give you all your medical needs and offers you the arm lift in Turkey so you can have the body of your dreams.