Our bodies are composed of some of the most complex yet incredible organs, mother nature has truely given us tools that has helped us shape up the world to the image we have wanted.
The eyes are the most complicated and highly delicate part of our body, but with old age it can get damaged pretty easily, the damage can be either to your sight or to the shape of your eyes.
Our eyelids are what define the shape and how we open our eyes, so when it's damaged it could both affect your sight and the way your eyes and face looks.
If you suffer from this condition then eyelid surgery in Turkey is the best solution for you.
Aram clinic presents you one of the most unique and efficient surgeries which is eyelid surgery in Turkey, with this operation you will be able to get rid of your eyelid problems and restore your sight and eye shape to their former glory.
We at Aram clinic invite you all to come and have eyelid surgery in Turkey.
The eye cosmetic and medical procedure are highly delicate and need high precision and very advanced tools and you can find all of that and more at Aram Clinic.
We pride ourselves in being one of the top cosmetic clinics in all of Turkey providing a large variety of esthetic surgeries like eyelid surgery in Turkey.
This is because our clinic has state of the art technology and a medical team that will not rest until you are fully stasfied with the results.
But the unique thing about Aram Clinic is that we provide cosmetic procedures like eyelid surgery in Turkey at a price that is 50% lower than other clinics in Turkey and the rest of the world.
This is due to our all-inclusive package that allows you to have eyelid surgery in Turkey and have your hotel room, transportation and medical fees covered.
When you decide on having eyelid surgery in Turkey Aram Clinic is your best choice both financially and physically.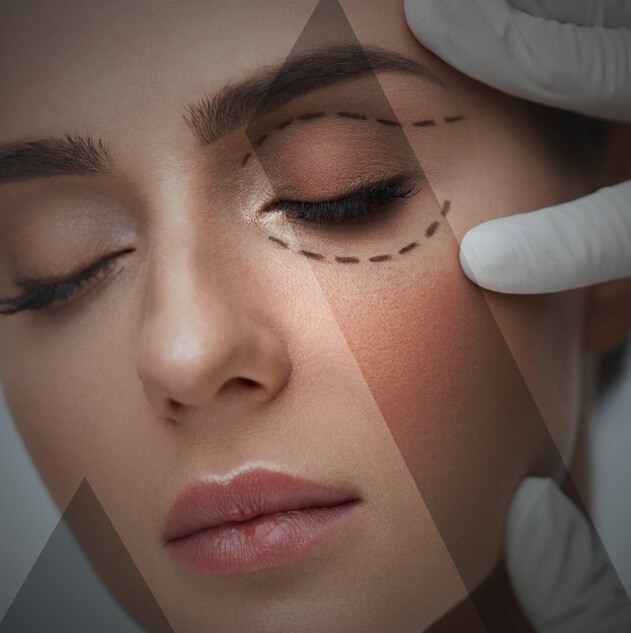 What is eyelid surgery ?
Eyelid surgery is a cosmetic procedure that aims to treat drooping eyelids, by doing that it eliminates vision problems and improves the external appearance of the eyes.
It is also used to remove excess sagging skin that surrounds the eyes, which usually increases with age, as the muscles that support the eyelids are no longer able to stretch.
As a result of muscle weakness, fat will start to accumulate above and below the eyelids, causing blurring of the eyebrows, drooping eyelids and causing pockets to form under the eyes.
This surgery can reduce or completely eliminate visual field problems caused by ptosis.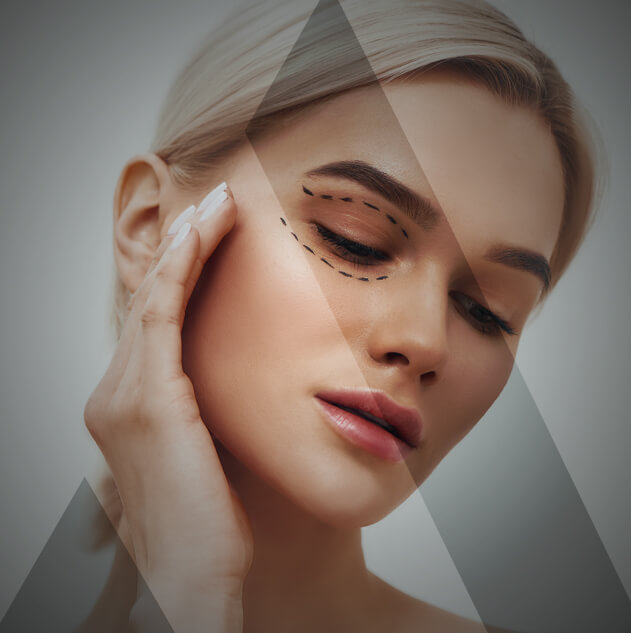 What are the preparations before eyelid surgery ?
There are many preparations that you need to do before undergoing the surgery, some of them must be done with your doctor, other preaspirations are personal.
The ophthalmologist will ask you about your medical history, meaning any diseases that you have had before and if you have any genetic sickness.
You must inform the doctor if you suffer from thyroid disease, high blood pressure, eye problems, or if you suffer from diabetes.
It is also expected that the doctor will ask before the surgery about the medications that you are taking chronically, including drugs that do not need a prescription and even nutritional supplements and herbs such as ginkgo, ginseng or garlic and ginger that would double the chances of bleeding.
The surgeon will perform a thorough physical examination, which includes checking your vision and ability to produce tears.
The doctor will also photograph the eyelids from many angles and positions; these images contribute to planning the course of surgery and help to assess the long-term effects of this surgery.
Aside from the preparations with your doctor, you will need to have some that are personal, one of the most important things you need to do before the surgery is change your diet like avoiding drinking alcohol and smoking before surgery.
You should also stop taking any medications that prevent blood clotting, such as aspirin and even ibuprofen, non-steroidal anti-inflammatory drugs, and plant food additives that are known to cause bleeding.
What happens during eyelid surgery ?
If you decide on undergoing both upper and lower eyelids surgery at the same time, the surgeon will perform the upper eyelid surgery first.
The doctor will start by making an incision along the natural crease of the upper eyelid, after that; they will remove the excess skin and the little muscle and fat tissue that is under the skin.
This incision will then be closed using a thin suture that leaves almost no scar and sometimes, in order to close the incision, a special package or surgical skin glue is used.
The incision made on the lower eyelids is made directly under the eyelashes, in the natural crease of the eye, or just inside the lower eyelid.
The doctor will remove excess fat tissue, muscle, and excess skin, the location of the suture is either on the inner side of the eyelid or under the eyelashes, depending on the location of the incision.
There is a chance that the doctor will be performing an additional surgery call ptosis, this is done if the eyelid is sagging along with the pupil.
Eyelid surgery can be performed simultaneously with another surgical procedure, such as a brow lift or facelift.
What happens after eyelid surgery ?
After the surgery yo, you will wake up in the recovery room, later in the day, you will be able to return home to complete the recovery process.
You must remain under observation for a period of time to ensure that your condition is stable, and the doctor will prescribe some analgesics to relieve the pain.
You should refrain, as much as possible, from exposing your skin to the sun for a week before the date of surgery and 3 months after the surgery.
Your doctor will also give you eye drops to prevent your eyes from drying out.
To reduce swelling of the eyelids, you can use Ice packs or cold compresses, and if the incision is closed by stitches, they must be removed within 3-4 days.
Some other advices after the surgery :
Refrain from swimming.
Refrain from excessive activity with it, such jogging.
During sleep you should keep your head risen to a level higher than your chest height.
If you feel shortness of breath, chest pain, irregular heartbeat, unusual pain, bleeding or vision problems then you should immediately go to receive treatment.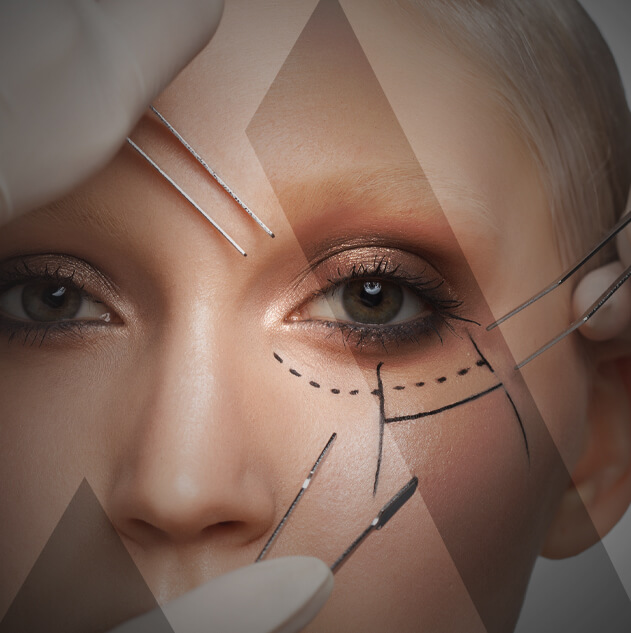 What are the risks of eyelid surgery ?
Any and all cosmetic or medical surgeries carry with them potential risks, and eye lid surgery is no different, if you ever feel any major discomfort you should contact your doctor immediately
Some of these risks are :
Infection.
bleeding.
Dry eyes.
Difficulty closing your eyes or other eyelid problems.
Noticeable scarring.
Injury to the eye muscles.
Skin discoloration.
Temporary blurred vision
Potential loss of vision.
Your doctor will go over these risks any other potential ones in much more detail when you meet with them.
Eye lid surgery in Turkey can give you a much younger looking face and can also help you to get rid of many of the eyes problems such as blurry vision and the difficulty to open your eyelids.
It is a truely unique and efficient surgery that can both be cosmetic and medical at the same time.