With the rapid development of our technology and the evolution of our lifestyles, as humans came a drastic change to our way of life and how we proceed with our daily life.
One of the biggest changes to our society is our diet, since the discovery of technology and big factories we have changed our diet to becoming more sugar and fat rich.
It does have some benefits as we are able to always find nutritional value in our food, however it comes with some major risks, the biggest of which is becoming obese or overweight.
Gaining weight to the point of it becoming very noticeable and affecting your life is a major problem, not only that, can make many people feel bad about the way they look but also it can lead to some serious diseases such as diabetes, high blood pressure and Coronary heart disease.
These diseases can affect your life in a very major way both socially and professionally, and they can lead to worst disease and they can even be fatal.
You may have tried some of the traditional weight losing methods such as training, changing your diet, or having minor weight loss procedures without success.
Don't lose hope because Aram Clinic has the perfect solution for you, we offer you gastric bypass in Turkey to help you battle this problem.
Gastric bypass in Turkey is the perfect solution for you if you are looking for a way to lose weight in an efficient way.
So what are you waiting for? Aram Clinic invites you to come and have gastric bypass in Turkey so you can have the body that you always dreamed of.
The procedure is a highly efficient solution for obesity and can deliver results that can be better than what you thought, many doctors advice their patient on having the procedure.
But before undergoing any kind of medical or cosmetic operation the first thing you need to consider is the cost, you must have a perfect balance between having the best medical care with the price that best corresponds with your budget.
Luckily Aram Clinic takes that into consideration that's why we offer gastric bypass in Turkey at a cost that best suits everyone's budget.
When you decide to have gastric bypass in Turkey, you won't have to worry about your medical fees, your medication fees, your hotel room payment or your transportation because that will be all covered thanks to our all-inclusive package that allows you to have gastric bypass in Turkey in the most professional and relaxing way possible.
If you are thinking about having gastric bypass in Turkey but you are worried about the cost then you should come and visit Aram Clinic, we will provide you with all the necessary needs so that you can enjoy your stay and your operation.
What is a gastric bypass?
Gastric bypass aims to lose weight, especially in people who are very overweight, or who are overweight with other serious diseases stemming from obesity. During this surgery, the stomach is reduced in size, thus reducing the amount of food it can absorb, and a part of the intestine is bypassed, causing partial absorption of food.
Serious and immediate complications occur in about 5% of people who undergo the operation. It is important to monitor these patients regularly for nutritional deficiencies.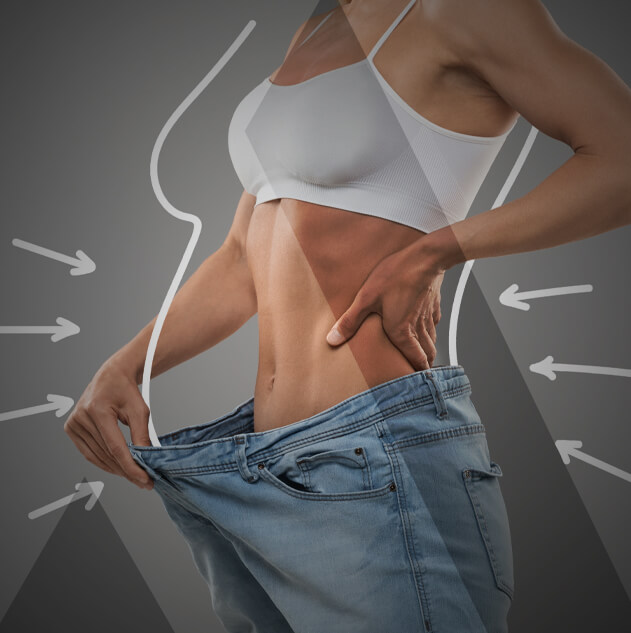 Who can be a perfect candidate for gastric bypass ?
To undergo the procedure, it is important to have some conditions for gastric bypass surgery If your BMI is 40 or more (obese).
If your BMI is 35 to 39.9 (obese), and you also have a serious weight-related health problem; such as type 2 diabetes, arterial hypertension, or severe sleep apnea.
In some cases, you may be eligible for certain types of weight-loss surgery if your BMI is between 30 and 34 and you have serious weight-related health problems.
But gastric bypass surgery isn't appropriate for everyone who is obese.
You may need to meet certain medical guidelines to be eligible for weight loss surgery; you will likely undergo a comprehensive screening process to see if you qualify.
You should also be willing to make lasting changes to lead a healthier lifestyle. You may be required to participate in long-term follow-up plans that includes monitoring your diet, lifestyle, behavior and medical conditions.
Gastric bypass is used to help you lose excess weight and reduce the risk of potentially life-threatening weight-related health problems, including :
gastroesophageal reflux disease.
heart disease.
Hypertension.
high cholesterol.
Obstructive sleep apnea.
Type 2 diabetes.
brain stroke.
Cancer.
Infertility
Gastric bypass is usually done after the patient has tried other methods like changing diet or exercise or other procedures to lose weight and failed to achieve their goal.
How to prepare for gastric bypass?
In the weeks before surgery, you may be asked to start a program of physical activity and to completely quit using tobacco products.
Just before the surgical procedure, there may be some restrictions on eating and drinking and the medications you can take.
It would be a good idea to start planning in advance for the postoperative recovery phase, for example, make arrangements to get help at home if you think you will need help.
You should have someone ready to drive you home after the procedure because you won't be able to.
What can you expect during the gastric bypass procedure ?
Gastric bypass surgery is performed at the clinic.
Depending on how well you recover, your hospital stay is usually one to two days, but it may last longer.
You will be under general anesthesia before starting the surgery. Anesthesia is a medicine that helps you sleep and rest during surgery.
The specifics of a gastric bypass will depend on your personal situation and your doctor's practices.
Some surgeries are done through large traditional incisions (openings) in the abdomen, but most are done laparoscopically, which involves inserting instruments through multiple small incisions in the abdomen.
After making the incisions via the open method or the endoscopic technique, the surgeon cuts straight through the upper part of the stomach and completely blocks it from the rest of the stomach. The pocket is about the size of a walnut and can hold just 28 grams of food.
Your stomach can hold, under normal circumstances, about 3 pints of food.
Then the surgeon cuts out the small intestine and stitches part of it directly into the pouch, the food then goes to this small pouch of the stomach, and then goes directly to the small intestine stitched into it.
Food bypasses most of the stomach and the first part of the small intestine, and enters directly into the middle part of the small intestine.
The surgery usually takes a few hours. After surgery, you're awakened in a recovery room, where medical staff monitors you to avoid any complications.
What happens after gastric bypass ?
After gastric bypass surgery, you can drink liquids, but no solid food as your stomach and intestines are healing.
You will then follow a special diet that slowly changes from liquids to pureed foods, after that, you can eat light foods, and then switch to more solid foods when your body can tolerate them.
Your doctor will recommend that you take a multivitamin and mineral supplement after surgery, including a multivitamin with iron, calcium and vitamin B-12.
You will also undergo frequent medical examinations to monitor your health in the first few months after gastric bypass surgery, you may need a lab test, a blood test and multiple tests.
You may experience changes in your body's response to rapid weight loss in the first three to six months after gastric bypass like body aches feeling tired, as if you had the flu, feeling cold and mood changes.
These are normal to have and will disappear with time.
There will be a lot of restrictions on your diet, and you may have to change your whole lifestyle, this is why before having the procedure you will need to really consider these aspects and be ready to make the necessary changes.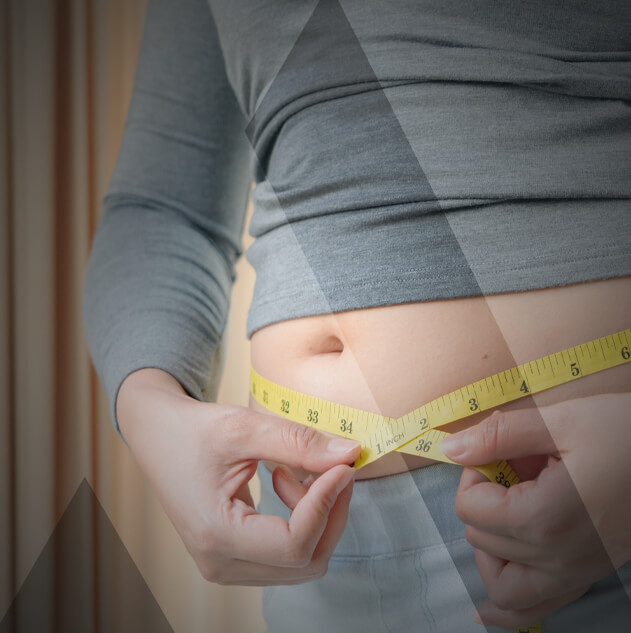 After undergoing the operation, the most important thing you will need to change and watch over is your diet; you will want to eat slowly and lower the amount of food that you eat normally, this will lower the risks of complications and make the results visible much faster.
You will need to consult your dietitian and your dietitian and your doctor about the diet that you need to follow.
In the first days you will need to have a liquid diet that consists of :
Unsweetened juice.
Broth.
Milk.
Coffee or tea with no caffein.
Then soon enough you will work your way up to a pureed foods diet; this diet contains :
Cooked cereal.
Soft scrambled eggs.
Soft fruits.
Cooked vegetables.
Cottage cheese.
After a few weeks your dietitian will give you the green light to start having a soft food diet.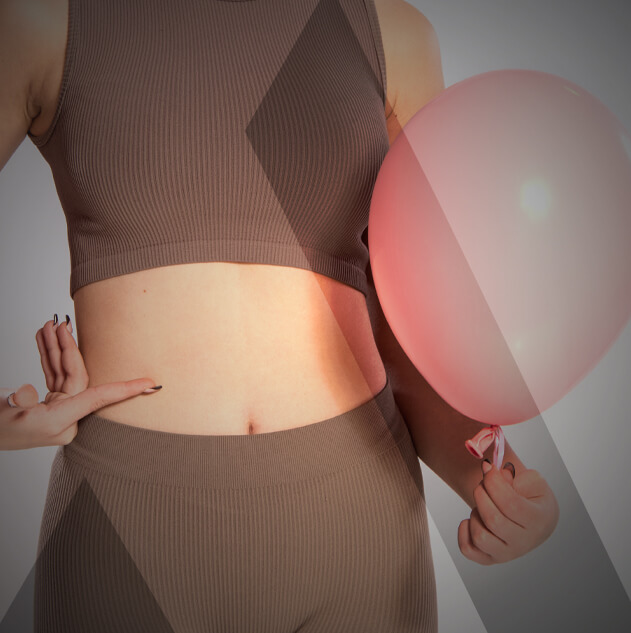 This diet includes foods like :
Eggs.
Rice.
Canned fresh fruits that contains no seeds.
Ground lean meat.
After a period of about 8 weeks, your stomach will be ready to have a solid food diet, bear in mind that you need to take it slow and watch the amount of food that you will be eating.
This diet contains :
Popcorn.
Bread.
Raw vegetables.
Meat.
Fired foods.
Nuts and seeds.
Spicy foods.
From this point on you will need to stick to a healthy diet that can help you lose weight and keep risks of gastric bypass away.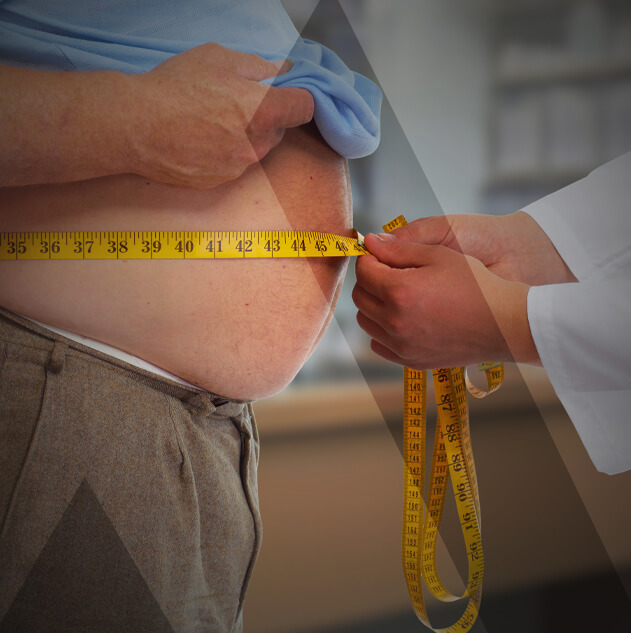 Like other major surgeries, gastric bypass surgery and other weight-loss surgeries carry some potential health risks, both in the short and long term.
Some of the short-term risks are :
Excessive bleeding.
Infection.
Adverse reactions to anesthesia.
Coagulation.
Lung or breathing problems.
Gastrointestinal leaks.
There are also some Long-term risks that you need to be aware of like :
Intestinal obstruction.
Dumping syndrome, causing diarrhea, nausea or vomiting.
Gallstones.
Hernia.
Hypoglycaemia.
Malnutrition.
Stomach perforation.
Stomach ulcers.
Vomiting.
Your doctor will go over these risks when you meet them for your check-up appointment to discuss the operation.
The risks are rare, however you need to be aware of them to have a better understanding of the operation.
Obesity is disease that poses a major problem on today's society, and it can be a very frustrating thing to deal with, and sometimes exercising and sticking to a healthier diet do not contribute into losing weight.
So in that case procedures like gastric bypass in Turkey are the perfect solution for obesity. If all other solutions failed then gastric bypass in Turkey at Aram Clinic is the right answer for you to get your dream body.