Having excess fat, post-pregnancy fat, or having oversized chest that can bother your back are all problems that can lead to more and much worst complications.
Excess fat can give you a bad look and an oversized uneven figure that can make most people feel uncomfortable about the way they look which can lead to lack of self-confidence and that lead to more psychological problems like depression and anxiety.
It can also be the cause of many other problems such as :
Back problems.
High cholesterol.
High blood pressure.
Elevated levels of sweat.
Heart problems.
Blood problems.
However, Aram Clinic is here to fix that with a modern and very innovative solution which is liposuction in Turkey.
The procedure of liposuction in Turkey can rid you of the problems of having excess fat in the areas that you choose so you can have your slim and healthy looking body back.
We are happy to invite you at Aram Clinic to have liposuction in Turkey at the lowest cost and with the highest efficiency.
If you are looking for the best solution to get rid of excess fat then liposuction in Turkey is your best answer.
Turkey has a large collective of highly modern cosmetic and medical clinics, and Aram Clinic is at the top of those clinics, that is due to our very professional medical team and highly advanced technological facility.
Liposuction in Turkey costs about half of what it costs in other countries such as America, the United Kingdom and many other European countries.
This is because with Aram Clinic you can have liposuction in Turkey using our all-inclusive package that relieves you from the costs of medication, transportation and allows you to have a room at a very luxury hotel and you don't even have to worry about the doctor's payment because everything that we just listed is covered without all-inclusive deal.
Our prices are unmatched, and our efficiency is world class, we will not rest until you have the results you have always dreamed of.
So don't think too much, come and regain your natural healthy looking beauty with liposuction in Turkey at Aram Clinic.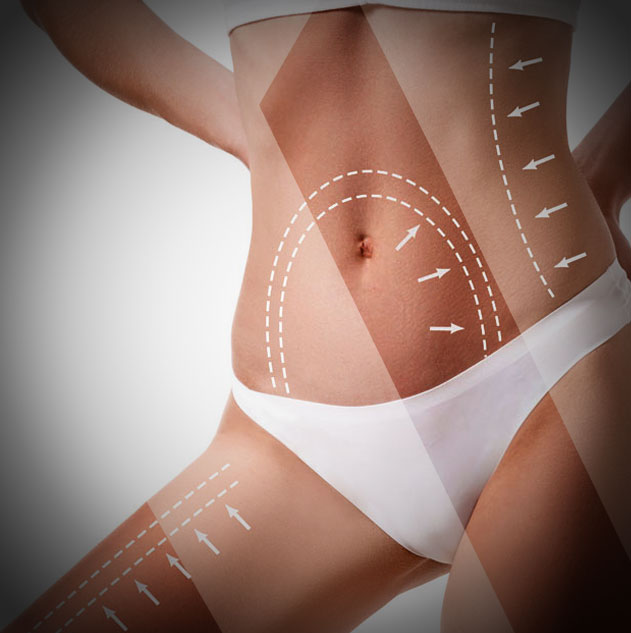 What is the liposuction process ?
Liposuction aims to remove excess fat in certain areas of the body, in order to improve the body's aesthetic appearance.
Liposuction is chosen by many people as a way to lose excess weight when other methods did not work, however it is important to know that liposuction does not treat cellulite, or obese.
The procedure is done using a device that works on suctioning small parts of the excess fat tissue accumulated by a vacuum pump, however this procedure can not be done in all parts of the body and is usually performed in the abdomen, hips, flanks, and buttocks, arms, and areas under the chin.
Liposuction has many types of procedures, each one is specific for a certain goal and choosing one will depend on your condition and what part of your body will you choose to have fat removed from.
Swollen liposuction
Liposuction of tumescent fat is the most common method, but it also takes the longest time.
This process is done by inserting a thin tube connected to a vacuum device, which is inserted under the skin to remove fat and grease from under the skin.
Laser liposuction
Laser-assisted liposuction liquefies fat cells using this technique where the surgeon vacuums out the cells or drains the fluid through a series of tubes. This type of liposuction works best on sharp areas such as the face, chin or neck.
Ultrasound liposuction
Ultrasound-assisted liposuction is similar to the laser liposuction where it liquefies fat, but it does so with ultrasound vibrations instead of a laser.
It is ideal for adults who want to lose a fat quickly and can be used on all areas of the body such as the stomach, thighs, and neck.
Aside from being one of the best solutions to get rid of excess weight, liposuction has many other benefits that could help you in both the short and long-run.
Longlasting results.
The most important reason for the popularity of liposuction is that it is a safe procedure and permanently removes fat cells.
Your body will maintain a firm and smooth appearance without any space for fatty tissue.
Enhance physical appearance.
Thanks to liposuction, you will have an overall better and more symmetrical appearance.
By getting rid of unwanted body fat from areas such as the neck, thighs, buttocks, and abdomen, you can rejuvenate your body structure and make it more slim and healthy.
It boosts confidence.
After having the procedure and seeing it's amazing results, your self-confidence will be gradually restored.
Therefore, by getting rid of excess fat, liposuction helps you to boost your self-confidence, in addition to that, you will become more active and enthusiastic about life and will start to follow a better and healthier lifestyle.
Less invasive treatment options.
While using the latest types and techniques in liposuction, this process gives you a safe fat removal treatment.
In addition, the recovery period is usually shorter, you can resume your normal life quickly.
How to prepare for liposuction?
Before undergoing te procedure, you will need to have preparations with your doctor.
Prior to the operation, you will meet with your doctor for a check-up appointment so that they can see if you have any problems or diseases that can prevent you from having liposuction.
After that, the doctor informs you of the areas from which liposuction can be performed, according to your condition.
You will need to perform some tests, such as: a complete blood count, blood chemistry, and coagulation tests.
If you are of old age, you will be asked to do a chest x-ray and an EKG.
The doctor should be consulted about the medications that you should stop taking before the operation, and you should avoid drinking alcohol for 48 hours before the operation, in addition to the necessity of fasting for 8 hours before the surgery.
What happens during the liposuction procedure?
The doctor will start by drawing lines with an ink pen on your body to mark the areas that have been selected for liposuction.After that you will be subjected to local anesthesia so that you won't feel any pain during the procedure, followed by a skin disinfection.The surgeon will make a small incision in the skin, and then insert a suction needle, which is connected to a transparent vacuum tube.To have a safe operation, it is very necessary that the doctor makes sure not to remove more tha 2 to 5 liters of fat because there is a high risk of tissue damage if they removed more than that amount.After liposuction is done, the doctor will finish by placing a small pad over the incision area, and liposuction takes about one to three hours, depending on the amount of fat that needs to be suctioned.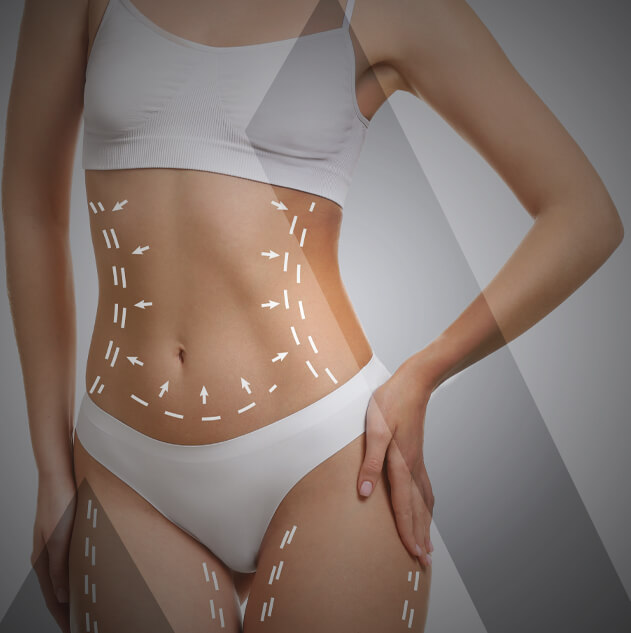 What happens after liposuction?
After the operation is done, you will have to stay for one night in the clinic to ensure that your health is stable, and a support belt or compression pants should be worn for 3-6 weeks in order to reduce swelling.Many bruises may appear, which last for a few weeks before fading, in addition to that, the doctor will prescribe pain killers if you feel pain after liposuction.
In case of your having any discomfort or symptoms appearing, you should contact your doctor immediately, some symptoms may be :
feeling severe pain.
Loss of sensation.
Feeling weak.
High fever.
Shortness of breath.
Secretions from the surgical incision.
Bleeding.
After the procedure, your surgeon may leave your incisions open and place temporary drains to help the fluids to be drained.
You'll usually need to wear a tight, compression garment to help reduce swelling for a few weeks.
It's true that having excess fat can be a major problem to many people, and doing exercise or following a diet does not work for everyone and in most cases people are unable to do those kinds of solutions.
This is why Aram Clinic is here to help you with liposuction in Turkey so that you may regain your confidence in your physical appearance and follow a better and healthier lifestyle.