Being comfortable in your own skin and having the perfect body that best suits you are the main reasons to gaining so much confidence.
For women, having large breasts, is a two edged sword, yes it can give you a feminine, sexy and healthy figure that you can boost your self-esteem, however it can be the cause of many problems such as saggy skin and back problems.
These back problems can develop into worst conditions and can lead to very serious issues with you back.
Aram Clinic has the right answer for this problem with the breast reduction in Turkey.
Breast reduction in Turkey is a highly innovative and modern solution for having large breast that are bothering you or causing you back problems, breast reduction in Turkey has many techniques that best suit everyone's need so you can get rid of all your pain.
We invite you at Aram Clinic to come and have breast reduction in Turkey.
Aram Clinic is one of the most famous cosmetic clinics in all of Turkey, reason being that we are known for our high professionalism and very reasonable prices.
Our Clinic is composed of state of the art technological tools and has a medical team that is highly educated and efficient, allowing us at Aram Clinic to perform all kinds of esthetic surgeries like breast reduction in Turkey.
The most important aspect about Aram Clinic is that our prices are unmatched, almost 50% less than other countries like the United States and U.K.
This is due to out all-inclusive package that allows you to have breast reduction in Turkey and having payments like the doctor's fees, hotel room and transportation all covered.
With prices like these and a medical facility like ours it's easy to see why Aram Clinic is your best choice when you decide on having breast reduction in Turkey.
What is breast reduction surgery ?
Breast reduction surgery is generally performed on women to help reduce the size and weight of large and heavy breasts.
Breast reduction for women is able to treat sagging breasts and improve their symmetry by making the breasts smaller, lighter and firmer.
The surgery can also be done for males, gynecomastia is an enlargement of the tissues of the male breast gland, this condition occurs when the breast or breast tissue in men shows some abnormal growth.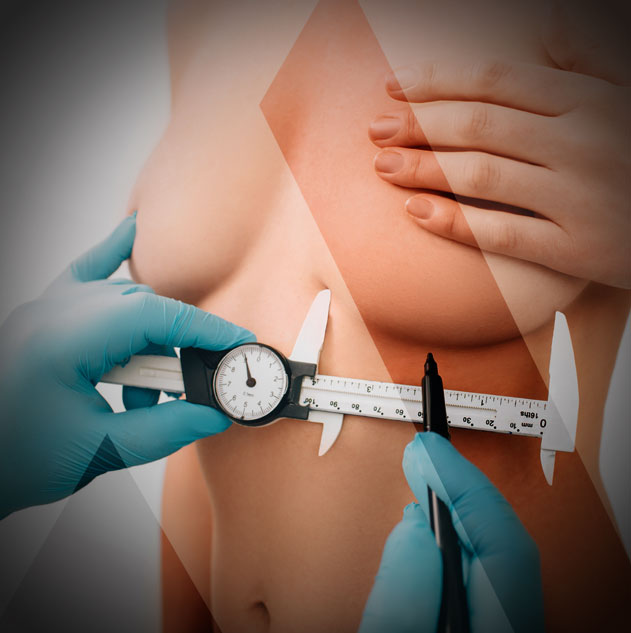 Why is breast reduction done ?
Breast reduction is usually done for women who have large breasts making them have back problems, there are many other reasons why the surgery is done such as :
Chronic back, neck and shoulder pain.
Rash or skin irritation under the breasts.
Neuropathic pain.
Restricted activity.
Difficulty finding well-fitting bras and clothes.
How to prepare for breast reduction?
Your doctor will meet with you to evaluate your medical history and general health, and also to discuss your expectations for breast size and shape after surgery. The surgeon will provide a detailed description of the operation and its risks and benefits, including possible scarring and possible loss of sensation, during the visit they may also examine and measure your breasts and take pictures for your medical record. The doctor will explain the type of anesthesia used during the surgery and determine what's best for you. There are some personal preparations you need to do before the surgery, you will need to quit smoking for some time before the operation and avoid using aspirin, nonsteroidal anti-inflammatory drugs, and herbal supplements to control bleeding during surgery. You should arrange for someone to drive you home after surgery or when you leave the clinic.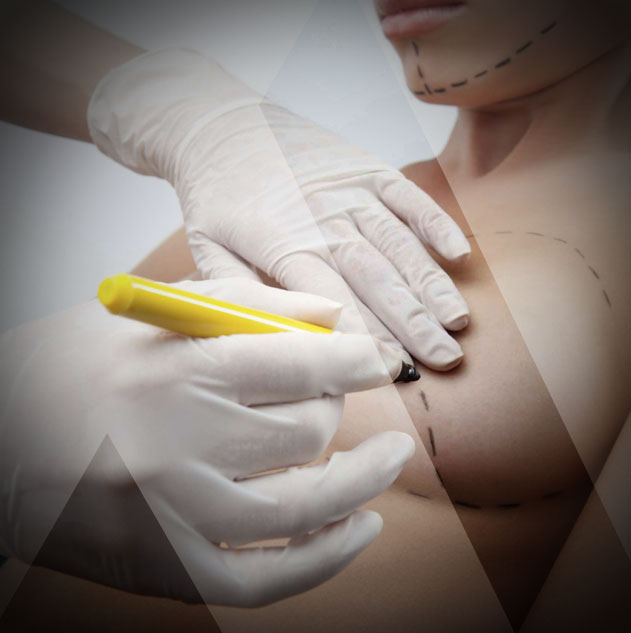 There are many techniques that the doctor can use for breast reduction.
If you want a less invasive procedure, you can opt for breast reduction through liposuction; liposuction is useful for those who want to slightly reduce the size of their breasts, so it is not a problem to fix it.
Vertical breast reduction can be done for women who desire a slight reduction in breast size and have noticeable engorgement.
This process involves creating two incisions, the first is located around the edge of the areola and the second forms from below the areola to the submammary fold.
The surgeon is able to remove excess fat, skin, and breast tissue due to this incision pattern, the T-shaped breast reduction procedure involves making three incisions.
An incision is made around the edge of the areola, which runs vertically from the breast to the crease of the breast and a third is made along the crease under the breast.
What happens after breast reduction surgery?
When the surgery is done, your breasts will be covered with gauze or bandages and a tube may be inserted under each arm to suck out any excess blood or fluid.
You'll likely take pain medication and antibiotics to reduce the risk of infection.
During the first days after surgery, you might feel pain in the breasts, an increase in their sensitivity and some minor swelling, this is all normal and your surgeon will advise you to wear an elastic compression bra to protect your breasts.
You'll need to reduce physical activity for two to four weeks while your breasts heal.
Scars usually fade over time. You will need some follow-up visits with your doctor to remove sutures and check your recovery.
Risks and potential complications are a part of every cosmetic surgery and breast reduction is no different, your doctor will discuss the risks with much more detail with you.
Some of these risks are :
Bruising.
Scarring.
Insensitivity areola and nipples.
Difficulty or inability to breastfeed
Differences between the size, shape and symmetry of the altered left and right breasts.
Infection.
Excess bleeding during the operation.
Conclusion.
Having a cosmetic surgery like breast reduction is not only for esthetic reasons, the surgery is the best choice for curing problems like saggy skin and back pains, and it also can give you a figure that you can feel highly comfortable in.