Having the perfect body is everyone's dream and goal, looking your best means feeling your best and that can help you boost your confidence.
However, achieving that goal is not so easy and for many people it is extremely hard, sometimes training and following a stricks diet are not the answers to having the body that you want and many people are not able to do those activities due to physical or psychological reasons.
Many of us suffer from having excess fat in parts of our bodies, and one of the most uncomfortable places to have that condition is the thights.
It could keep you from wearing your favorite clothes, moving around as much as you want and could even lead to worst complication like skin problems.
But not to worry because Aram Clinic is here to present you with the best solution for this problem and that is the thigh lift in Turkey.
With thigh lift in Turkey you can get rid of the excess fat that is bothering you and keeping you from having the figure you want and from doing the activities that you love to do.
Thigh lift in Turkey is one of the best and most innovative solutions for the problem of saggy skin, and with Aram Clinic you can rest assured that you will have the best and most relaxing experience. The Aram family welcomes you to come and gain the figure of your dreams with thigh lift in Turkey.
If you want the best prices and with the most relaxing and professional medical care then look no further because Aram Clinic is here to deliver all that you need and more.We are famous for having a state-of-the-art cosmetic clinic that has cutting edge medical tools that allows us to perform all kinds of plastic surgeries like thigh lift in Turkey. We are also known for having one of the most highly educated medical staff that will not rest until you are satisfied with the results.And our best feature is our all-inclusive package that allows you to have thigh lift in Turkey without worrying about your hotel stay, your transportation on your medical fees, because all of those are covered under our all-inclusive package.So, don't miss this once in a lifetime opportunity, come and achieve your dreams of having the perfect body with thigh lift in Turkey at Aram Clinic, we deliver the best results and with the lowest prices.
What is thigh lift?
Thigh lift is a procedure to tighten and improve the overall appearance of the thighs.
Usually, the patients that choose to undergo this procedure suffer from a loss of elasticity of the skin in the thigh or a sagging appearance of the skin in the thigh; where their condition improves greatly if the sagging skin is tightened.
Thigh lift surgery is often performed on patients who have lost a significant amount of weight.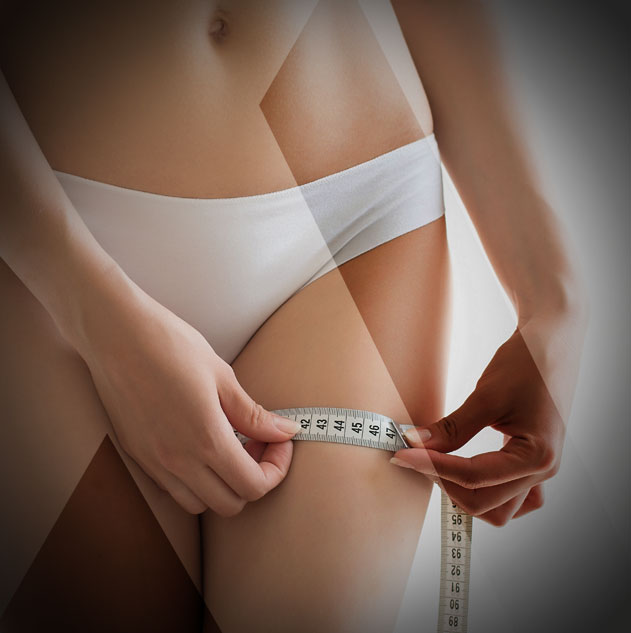 Doctors advise people who want to undergo a thigh lift surgery to have a stable weight for at least 6 months, and to have already reached their ideal weight, this is because weight fluctuations can interfere with the results of thigh lift surgery.
What are the types of thigh lift surgery ?
There are several types of thigh lifting, your doctor will determine which one is best suited for you based on your condition and the results of your examination.
Inner thigh lift.
An inner thigh lift is the most common form of the surgery, during this procedure; the sagging skin of the inner thighs is treated through an incision from the top of the thigh towards the knee, or towards the back of the thigh area.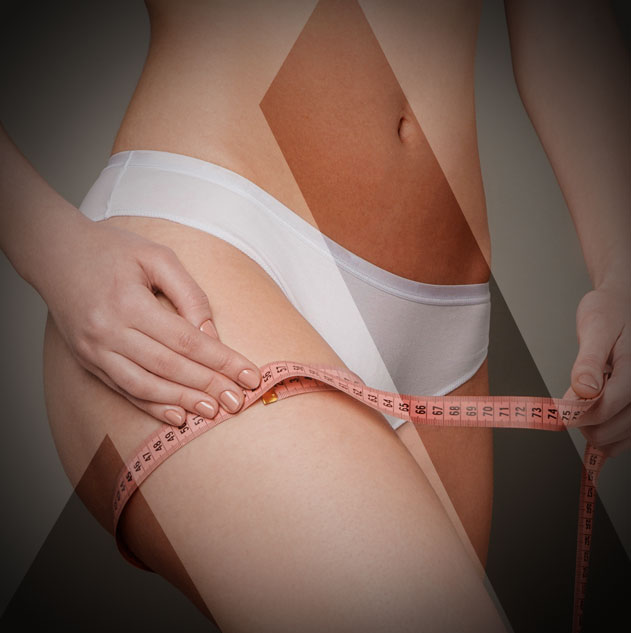 Mini Thigh Lift.
This procedure requires fewer incisions than other types of thigh lift, as it only involves an incision in the groin area.
This procedure is perfect for patients that wants to focus on the inner upper part of the thigh only.
External thigh lift.
An external thigh lift treats the outer parts of the thighs, this procedure involves an incision that begins in the groin area and then extends outward to the hip and lower back.
Vertical Thigh Lift.
If you want to remove a lot of excess skin in all areas of the thighs, then a vertical thigh lift can be your best choice.
This procedure involves a larger incision extending up to the knees, however, due to the high risk of complications, the surgeon may not recommend this type of thigh lift.
Thigh lift with liposuction.
In some cases, the thigh area may have poor skin elasticity, in this case; the surgeon may recommend liposuction in addition to the thigh lift surgery to help remove excess fat cells and prevent sagging of the skin.
How do i know that thigh lifting is best for me?
The procedure is perfect for you if your main goal is getting rid of unwanted fat in your thigh area and having a slim healthy looking figure.
How ever choosing the right technique for you will depend on the degree of the problem, it is important to choose the most appropriate thigh lift method.
The surgery is necessary for those who have very noticeable stretch marks and loose skin, there are other indications that the procedure is best suited for you such as :
Excess skin without or with excess subcutaneous fat.
Pronounced cellulite.
Generally, skin defects appear along the inner thigh circumference.
Irritation and friction in the inner thighs.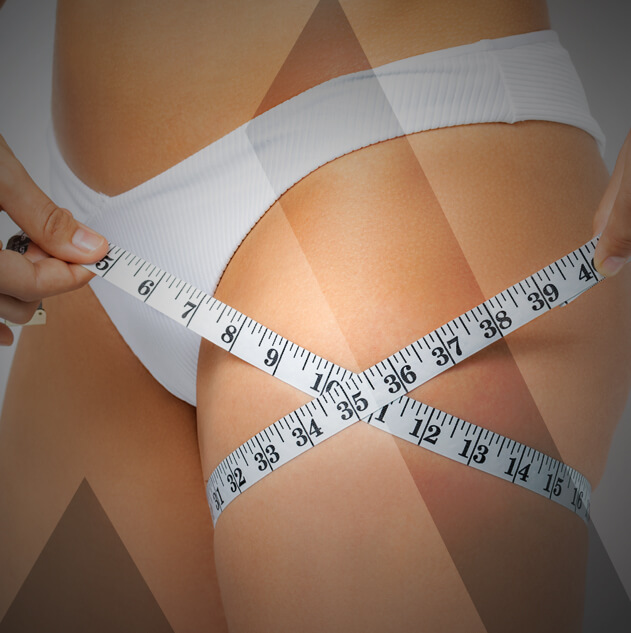 There are contraindications to this procedure :
The presence of oncological diseases.
Pregnancy and breast-feeding.
A high degree of obesity.
If you have chronic diseases of the heart, liver and kidneys.
Diseases of the nervous system.
Diseases associated with poor blood clotting.
Body infection.
Diabetic.
Disorders of the endocrine system.
Allergic reactions to the drugs used.
How to prepare for Thighplasty ?
Before the operation, there are some preparations that you need to do in order for you to be ready and to reduce the chance of any complications or risks.You must come for the operation on an empty stomach, that is, 8 hours before the operation, this is due to the alethetic that will be used during the surgery.You need to keep in mind that thigh lift surgery is not a cure for obesity and is not a substitute for diet and exercise, meaning you must reach and maintain a stable weight so that the process can be effective, any further weight loss can lead to tissue deterioration in the thighs.You must also meet with your doctor prior to the operation; they will need to perform some tests on you to determine the condition of your health.Diseases such as diabetes can cause complications during rehabilitation and can be dangerous during anesthesia and sedation, thigh lift surgery is best for patients who are in good health and do not have serious pre-existing disease or medical conditions.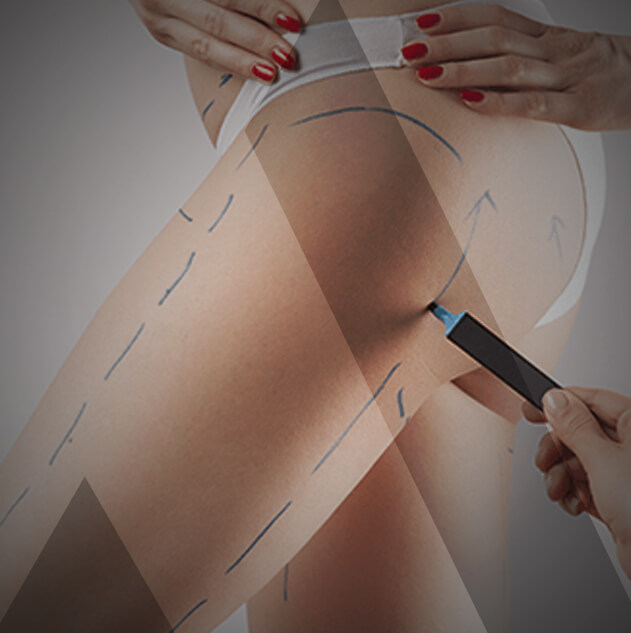 What happens during thigh lifting surgery?
Before a thigh lift, the doctor will instruct you to stop taking medications that may increase bleeding, these medications include aspirin, some nutritional supplements, and anti-inflammatory drugs such as ibuprofen.
You will be under general anesthesia during the operation so you won't feel any pain, and then the surgeon makes the appropriate incisions based on the type of thigh lift operation that was chosen.
Next, the doctor cuts off the excess skin and fat cells before inserting stitches to close the wound.
On average, the entire procedure takes two hours to be completed, and since the patient will also spend several hours in the hospital before and after the operation, the entire operation can be expected to take most of the day.
How much time does it take to heal from thigh lift surgery?
After the operation, the surgeon will place bandages over the incisions to help reduce swelling; the doctor may also insert a tube to help drain excess blood and fluid from the area, and you will need to make a follow-up appointment so that the doctor can remove the bandages and see the progress and results of the operation.Generally, you will need several weeks to recover from the thigh lift surgery; you will also need to refrain from any hard exercise and heavy lifting for at least 6 weeks after the procedure. It is normal for the ankles to swell as you move more gradually.Once healed, there may be scars from where the surgeon made incisions to remove excess skin around the thighs, however, when performed by an experienced surgeon like the ones at Aram Clinic, the scars should not be very noticeable to others, especially if they are placed in inconspicuous areas.
While serious complications of a thigh lift are not uncommon, you still have to discuss them with your doctor so you can have a better understanding about the surgery.
Some of the risks are :
Bleeding
scarring.
Infections.
Skin discoloration
Loss of skin elasticity.
Fluid buildup.
Deep vein thrombosis.
Complications on the heart or lung.
Conclusion.
It could be extremely uncomfortable to have excess fat and saggy skin around your thighs, it could keep you from moving around so much and may result in much worst complication.
This is why having Thigh lift in Turkey is your best solution to finely getting rid of that problem once and for all.