Sooner or later we all end up having dental problems, weather it's cavities, or sensitivity or discoloration, it's a fact that we all have to face someday. Those minor problems can evolve into bigger problems, and they can lead you to losing a tooth or several teeth. Having a gapped smile does make so many people feel highly self-conscious about their appearance, making them not wanting to smile or hide their teeth in any ways possible. And it's not just the aesthetic part that is the problem, losing teeth can also lead to other complications such as nerve problems and having a crooked jaw and a bad bite. But not to worry because with Aram Clinic you are now able to have Dental Implant in Turkey to fix this problem. Having dental Implant in Turkey offers you a long-term solution for when you lose a tooth and will help you to regain your beautiful smile again so you can feel confident again.
If you live in places such as America or the United Kingdom, then having dental implants might be a bit costly and out of your budget. But would you let the price come between you and having the smile you always wanted, of course not. But you may wounder how, well with Aram Clinic your wish is our command and at a very reasonable price. At Aram Clinic you can have Dental Implants in Turkey with a price that is 50% less than of it at other countries and clinics. And that's not all, the price includes your medical transportation in Turkey, your doctor's payment, your room at the hotel, and your medication. Having Dental Implants has never been more easy and accusable before.
Where can i get Dental Implants in Turkey ?
Turkey is one of the bigger names in the whole world when it comes to medical tourism and cosmetic surgeries. So it comes as no surprise that the country is full of highly advanced medical facilities and medical teams. Aram Clinic is considered as one of the best cosmetic clinic's in all of Turkey. This is due to our cutting edge medical technology that allows us to perform Dental Implants in Turkey amongst a variety of other aesthetic surgeries. Our renown reputation doesn't only come from our top of the line tools and machines, Aram Clinic also has a medical team that is ready to meet the wishes of all our clients, and with a large experience in the field of cosmetic surgeries and a high-level education with graduations from the most prestigious medical universities in the world, our medical team will provide you with the results you always dreamed of.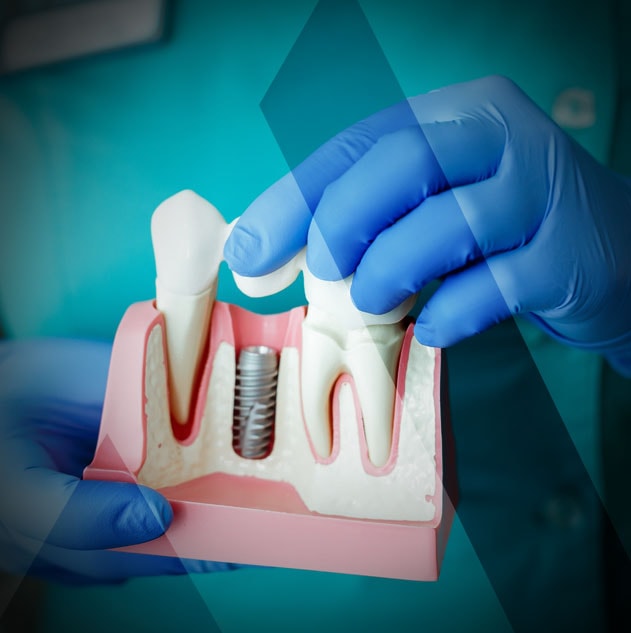 What are dental implants?
Dental implants procedure is an operation to replace your tooth roots and to fill the gaps of the missing teeth in your mouth. Dental implants are titanium screws, they are inserted directly into the jawbone, they are placed like that so that the bone surrounding the implant will surround the implant and hold it in place. The procedure is a very efficient solution for the problem of missing teeth and with the right care they can last of a very long time. Dental implant will look and work as normal teeth do, so you don't have to worry about having an unnatural look.
What are the advantages of dental implants ?
The surgery has many benefits both practically and esthetically, the first thing that comes to mind when talking about the benefits of the surgery is that it improves you appearance, after all they are made to look exactly like your normal teeth. Having your smile back will help you increase your self-esteem so you can have you confidence back and have your beautiful smile back. They can also help improvespeech, the presence of gaps and even with poor-fitting dentures, your teeth can slip inside your mouth causing you to slur and mumble, dental implant can prevent that. It can also help you will be restoring the right structure for your jaw and help make chewing food easier.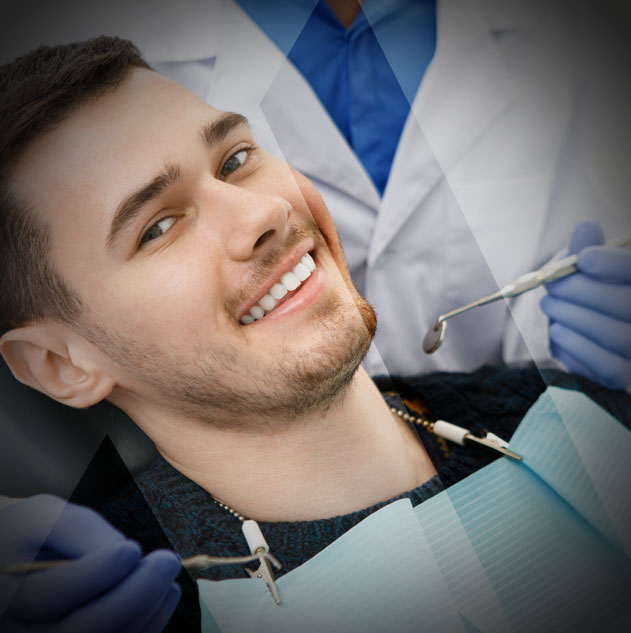 Before undergoing the procedure, you must first make some preparations both personally and with your doctor.
Your dentist will meet up with you for an appointment before the procedure, in this meeting your doctor will :
Discuss your current health condition.
Examine your mouth and jawbone.
Determine how many implants you need.
Review your health history.
Discuss the different parts of the procedure.
Come up with an after operation plan.
You will also need to make some changes to your lifestyle and diet; you will need to stop smoking and cut back heavily on alcohol because both of those habits can cause dry mouth which can increase the danger of harmful bacteria.
Doing some exercise is also very recommended, it will help with your blood flow which can help fight infections, the exercises don't need to be hard, just some simple cardio will do.
You will also need to plan some downtime and plan some time off work or school to heal properly, after the surgery you may feel a bit sore and might have some swelling, so you will need to take some rest.
The procedure has multiple stages with a healing period between every stage; the whole process may take several months from start to finish, much of that time will be waiting for the jawbone to grow and heal.
Jawbone examination.
Before the procedure starts, your doctor will have to make an examination of your jawbone, if it's not thick enough to hold down the implants then the doctor will have to perform "bone crafting." There are numerous materials that can be used for bone crafting, you can either choose between natural bone graft or synthetic bone craft.
Putting the dental implant in place.
To instal the implants in their place, your dentist will surgically cut open your gum to expose the bone, then he or she will drill holes into the bone for the implants to be in. A temporary denture will be placed on top of the gap to cover it until the implants are ready to go, the denture is removable so you can clean it and take it out when you are sleeping.
Placing the abutment.
When your jawbone is completely grown, you may need additional surgery to place the abutment, this procedure is done using local anesthesia.
Your surgeon will expose the dental implant, after that the abutment is attached to the dental implant.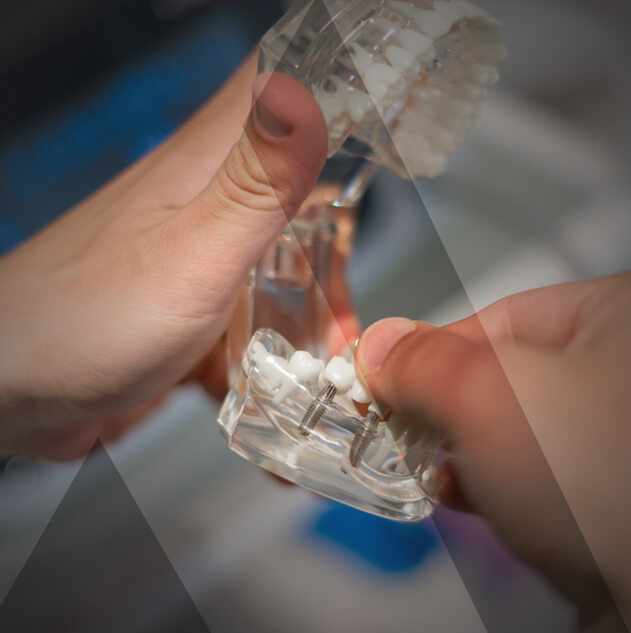 After that the surgeon will close the gum tissue around the abutment but not over it, that way the space where the crown will be put is clear.
There are cases where you don't need ti have an extra surgery because the abutment is attached to the dental implant metal post when the post is implanted.
Creating your new artificial teeth.
After your gum heals, the doctor will have more impressions made of your mouth, these impressions will be used to create your crown, the crown can only be placed once the jawbone is strong enough to hold it in place. There are two types of crowns available, the removable and the fixed crown.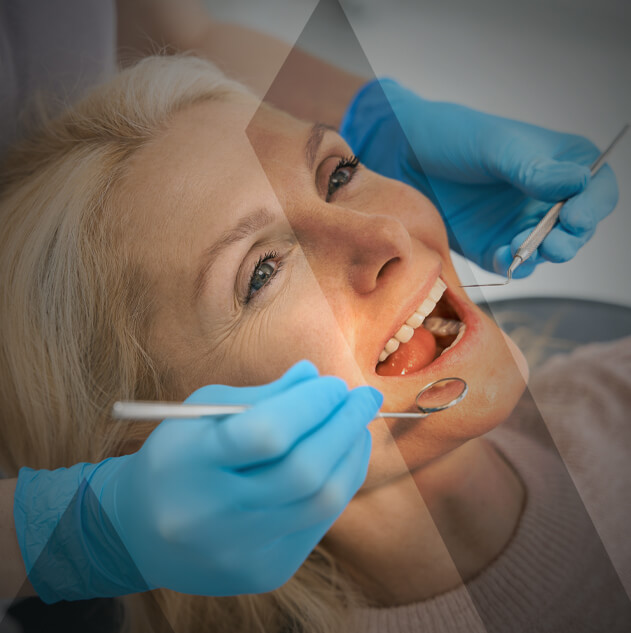 The recovery period's length depends on the type of surgery that you had, usually takes around 7 to 10 days depending on the quality of the bone and size of the implants, however in order for the implant to fully be integrated into the bone it will need a period of time that can last between 3 and 6 months. After having the implants and having your bright smile back, you will need to take exacta care with it, meaning that you will have to make some lifestyle changes.
The first thing that you will need to change is your diet, try staying away from foods like:
Acidic juices.
Red whine.
Red meat.
Hard bread.
Nuts.
Instead change your diet to more soft foods like bananas, fish and baked beans. You should avoid putting pressure on your jaw and mouth. Brush you teeth at least twice a day with flossing, use a soft tooth brush to clean around the implant to avoid damaging it. Make sure to go to your follow-up appointments and keep in touch with your doctor about any concerns or advice.
What are the risks of having dental implants?
The procedure is simple and straight to the point, but even though its highly efficient, it still comes with some minor complications and risks that you should be aware of. Your doctor will discuss these with greater details with you once you meet them for your appointment.
Some of these complications are :
Nerve damage.
Damage to blood vessels.
Sinus problems.
Infections.
Damage to other teeth.
Pain
Sensitivity in the implant area.
Conclusion.
Having the perfect smile is one of the desires that all people want, it shows charisma, professionalism and overall class. Having gaps in your teeth and mouth can make many feel self-conscious about their look to the point where they start avoiding smiling. But now with Aram Clinic's Dental Implant in Turkey you have a permanent solution for that problem. So, what are you waiting for? Have your confidence back, have your shining beautiful smile back with our teeth implants operation.